Dragonfruit Nerd Dating App: A Review
Dragonfruit is a dating app for those of us who seek nerdier pursuits. Think of it as Tinder minus the creepiness and with an addition of people who really enjoy Star Wars. When it launched, April 18th, the app was not without bugs. I'd say my app crashed about once every use on my iPhone. Newness also means there really aren't many people on it… yet. Is it better, worse, or the same as all of these other free services where we single folks can attempt to connect with another human being from the comfort of our own home?
So far it's no better or worse than anything else. When you sign up, you get to pick 3 fandoms that will help guide your matches. Naturally, I picked comic books, Nintendo, and Star Wars. I could've gone with something I even love more, like The Simpsons, but decided to go with larger choices to cast a wider net. In reality I'm not sure it matters. When you go to your matches, most of mine seem to share none of these three fandoms. There's also a glaring issue I can't seem to resolve: Are my matches nationwide? Worldwide? There's a search function where I can pick distance but as far as the basic match function works… No idea. I assumed they were local until I noticed an awful lot of folks saying they were heading to DragonCon or other non-local cons on their profiles. Hmm…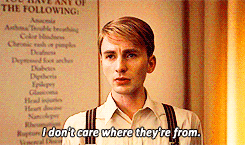 Does it work? Maybe. Have I found love? No. The early adopters are skewed young. This is good if you are 23, but bad if you are sneaking up on 33. After about a week of sort-of-caring-enough-to-use-it, I've got about 20 matches. None have responded. I'm not sure if that's the apps fault or mine for being a hideous cave troll with bizarre life choices. One big bonus I see over my experience with Tinder and OKCupid: All of the profiles look like real people. I have yet to see a single profile that I knew was absolutely fake. If you've used Tinder, you know it's about 85% fake profiles. Ha. Here, real people… Who don't respond.
It might be worth trying out. Please fill out some of the details, though. Almost no one does. The questions are all nerd related… "Geekiest thing I've done", "Next Geeky Event", etc. For those of us serious about finding compatible people, it's always nice to know what's going on behind a pretty face.
I'd save give it a shot. After all, it's free and what else will you do when you're in the bathroom at work? Angry Birds is so last year.
#Dragonfruit #DatingApp #NerdDating #GeekDating #Apps #Tech #KurtBroz #Reviews